Title, Metadescriptions and URL´s
Work on structure and readability
Headings
Use HTML heading tags (but only one H1 tag per page)
WordPress add the H1 tag automatically to your blog post title, see the image below.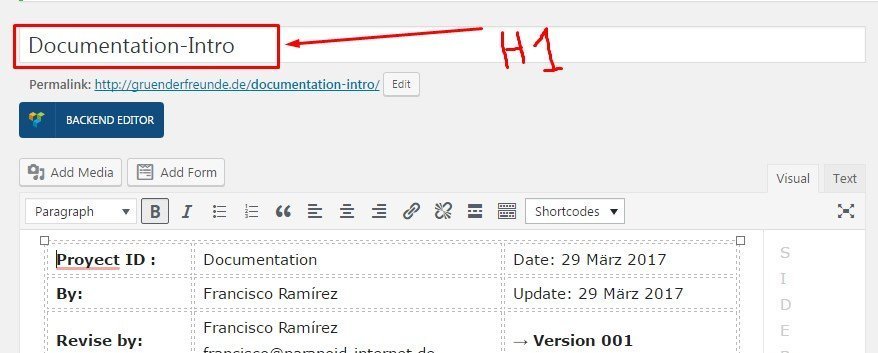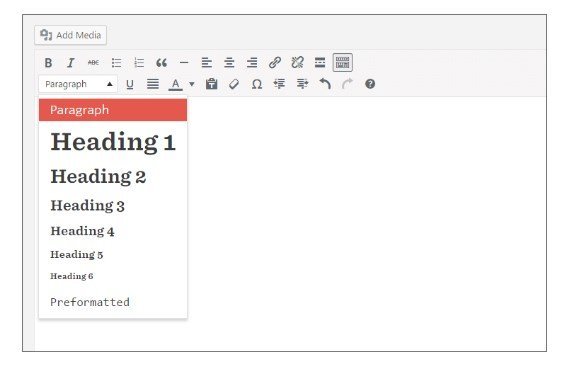 Use H2 and H3 headings to mark different sections in the post (because H1 usually is used only once, for the title Post). Break up long blocks of text into separate paragraphs. Use bullets and numbered lists where appropriate. Use bold and italics for emphasis, but don't go overboard. All this improves the user experience on the site, which indirectly impacts SEO
And never use more than one H1 tag per page.
Set a good page slug (or permalink) Avoid ugly URLs.
Ideally, use 3-5 words that together are easy to remember, separated by dashes (not spaces or plus signs).
Your title tag is the most important on-page SEO factor. The closer the keyword is to the beginning of the title tag, the more weight it has with search engines.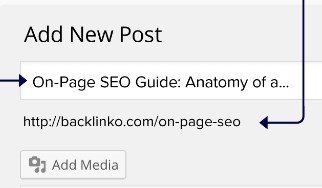 Add the SEO title and meta-description
You need to add this:
The title: Is the SEO title, how your reader sees the title of the post on your website.
The URL slug: you can change this via the dashboard in WordPress. Search engines also look to your URL to figure out what your post is about, and it's one of the first things it'll crawl on a page. Is important to check the URL before to publish your post, if you find an error in your URL or you want to change this days after you published your post, you can change this, but you need to do a redirection, to notify to Google about the new URL, you can use the plugin to do the redirections or contact to your web Master. 
The Meta description: Is the short description that you can find in google. How search engines show your post in search results.
The title
The title of your blog post will be a search engine's and reader's first step in determining the relevancy of your content, so including a keyword here is vital.
Be sure to include your keyword within the first 65 characters of your headline, which is just about where Google cuts it off on search engine results pages (SERPs).
Long title? When you have a lengthy headline, it's a good idea to get your keyword in the beginning since it might be cut off in SERPs towards the end, which can take a toll on your post's perceived relevancy.
Is it true that I need to include the most important keywords at the beginning of the SEO title & meta-description? Technically, yes, but you're over-thinking SEO again.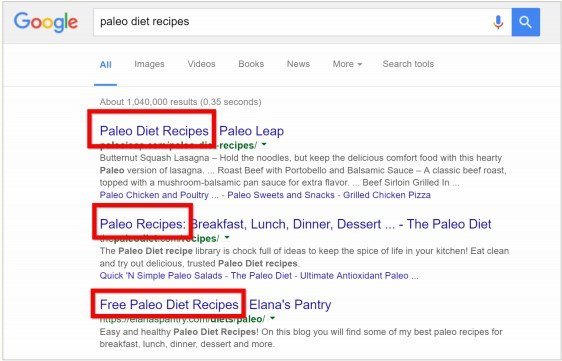 How long should the SEO title and meta-description be?
Title c.a < 50-55 characters (including spaces).
Meta-description < 140-150 characters (including spaces).
Write your SEO titles & meta descriptions as if you were describing the site to an acquaintance over dinner (using natural language).
Try to keep it simple, think of a meta description as a sales copy for your blog post.
How can I do this in WordPress?
If you are using WordPress, the Yoast plugin makes thing really easy.
Below each post, you will find where to do this
http://recordit.co/xYi4rkeWLr
Tools

:

You can use Optimizer tool or serp-preview-tool to see how looks the snippets on your page if this already published.