Maria Pennanen ist Investorin und Mitbegründerin des Accelerator Frankfurt Programms. Sie verfügt über mehrjährige Erfahrung im B2B Sales und Marketing Bereich auf dem europäischen sowie asiatischen Markt. Maria hat in multiple Startups investiert und betreut derzeit die 2.Gruppe des Accelerator Programms, in dem zwei Mal pro Jahr zwei "Waves" mit jeweils 8-10 Startups betreut werden. Das Accelerator Programm gründete sie zusammen mit Ram Shoham. Unser Interview ist in englischer Sprache verfasst.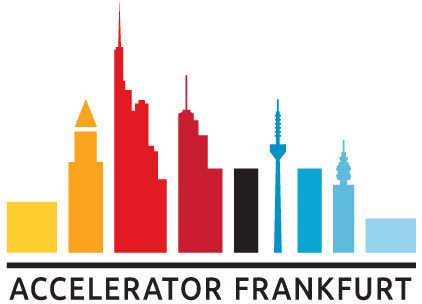 Hi Maria, please tell me a little bit about yourself.
For years I worked for different corporations in sales functions, running businesses in Europe and Asia. In 2012 I decided to do something on my own because I realized that I could not change the large corporations that I worked for. I started a consulting company working with family businesses and SMEs. During the past few years I also started investing in startups and helping them grow.
How did the acceleratorprogram start?
I was in Germany from 2004 until 2009 and then went to Asia for four years. In 2013, I decided to come back to Frankfurt and tap in to my contacts from the banking and investment sectors. With my consulting company, I worked with one startup at time helping it enter into the German market. I was looking for a more efficient way to scale the business and accelerators offer a structure and process to handle several startups at a time. That's how the idea for the program was born. At the time there were also no other accelerator programs in Frankfurt.
Why in Germany?
For Fintech Germany is an interesting market. The German speaking area is the biggest market in Europe and companies from small countries like Finland, Sweden, Israel have a huge interest in targeting the German market. Of course the American market is exciting, but not every startup has the resources to enter the American market. Germany is also geographically well positioned to expand into the wider European area.
Where did you meet your co-founder?
I met Ram, my co-founder in China, we were working for big corporates and having interests in working with startups. Ram is from Israel and has been working with startups since 2009. He was helping startups from Israel raise financing from Asian investors and I started doing the same for the Scandinavian companies, mainly the Finnish companies.
What interests you in startups?
It's wonderful to work with a startup that has a business idea and can do great things. Everything is possible. Many people complain about the organizations they work for and their bosses. But when you start your own company you are responsible for everything you do. I always admire that they have those great business ideas, so I am helping them with the execution, such as: how to find the right market fit, how to find partners, how to convey the right message so that investors can find it interesting?
To work with entrepreneurs is the best part. They are passionate people. They live it.
So what does a startup need to convince you?
I think they need to have passion. They need to believe in what they do, because it's very hard to be an entrepreneur. Many people have this kind of idealist picture: they think you come up with this idea, then you stumble into a VC who gives you money and that's it: success.
This is of course very far from the truth. Many times you work on your product maybe for one or two years. You test it on a couple of people and until you mold the product in a way that is interesting for potential clients – a lot of time may have passed. In the beginning it's very long days and short nights, so you really have to believe in what you're doing otherwise you can't handle all the setbacks you experience along the way.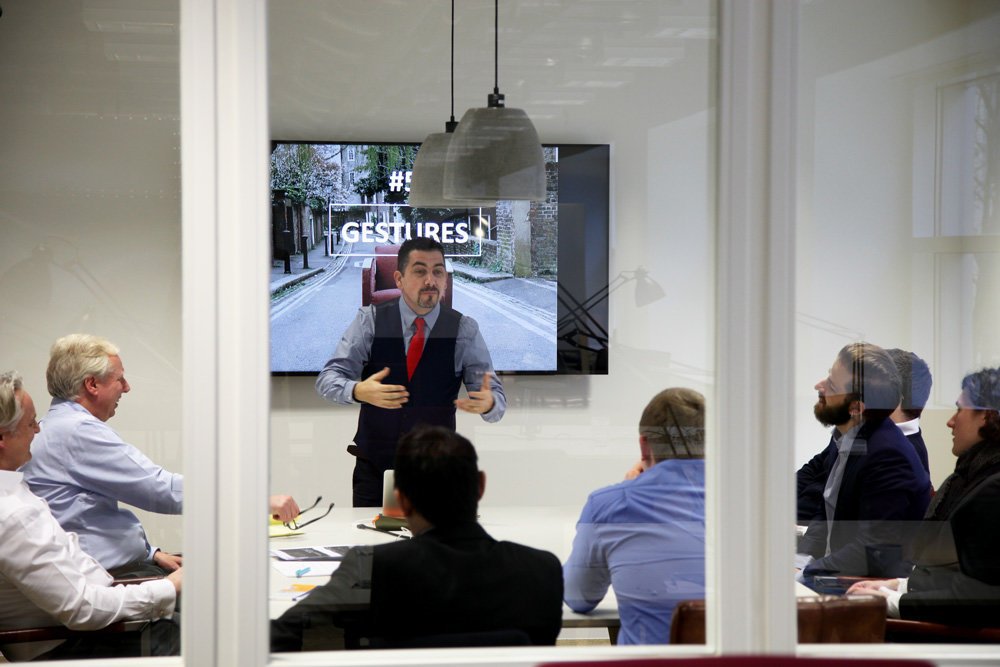 So you shouldn't expect immediate success?
You should absolutely expect success, but you have to understand, that it takes time. It might take one year, it might take five years. And of course it depends on what success is for you. I also tell the startups, that you have to split your success into small steps. You have to focus your goals and set yourself milestones. Only then you can start thinking big.
What do you tell your startups about handling pressure? Is there any mental coaching part of the program?
We believe very strongly in the psychological aspect of it. I think many times the success of entrepreneurs depends on how strong they are mentally. How well do they understand their own strengths and weaknesses? Each startup in our program has to go through this mini 360-degreee assessment. They have to fill it in themselves and ask five colleagues to do it for them. The result is: How do I see myself? How do other people see me?
This provides valuable insights to reflect behavior, since it is the only thing one can change. People build perceptions based on how we behave. If you want to change how other people see you, you need to change your behavior accordingly. This is what we teach our startups and help them by providing executive coaching, when needed.
Thank you for the talk!
Wer Interesse am Programm hat und sich bewerben möchte, kann das hier tun.
Newsletter abonnieren